Plants have always been a source of preventive remedies and treatments. The evening is one of the best times to consume herbal teas.
Herbalism offers infusions of many plants. In the evening, there are two main types of benefits sought:
Relaxation, sleep
Digestion
There are, of course, many other preventive benefits coming from medicinal plants, but these are more suitable for the day: Anti-inflammatory, Antirheumatic, Antioxidant (detox), draining, respiratory, hormonal, or stimulant.
For a practical aspect, I will only mention the common plants and quite easy to find in nature, at an herbalist, or in dry form in organic stores.
Each of the plants are to be prepared according to a recipe (number of spoons per cup or liter) and according to the recommendations of a prescriber. They can be combined with other more flavoring plants or fruits or non-exciting "fake teas" such as Rooibos.
Among the so-called nervous system plants, relaxing and calming, we can mention in order of increasing effect:

Linden (Flower)
Bitter orange or bitter orange (buds and flowers)
Lavender (Flower)
Lemon balm (leaves)
Marjoram / Oregano (flowering tops)
Hops (cones)
California poppy (whole flowering plant)
Passion Flower (stem, leave, Flower)
Valerian (Root)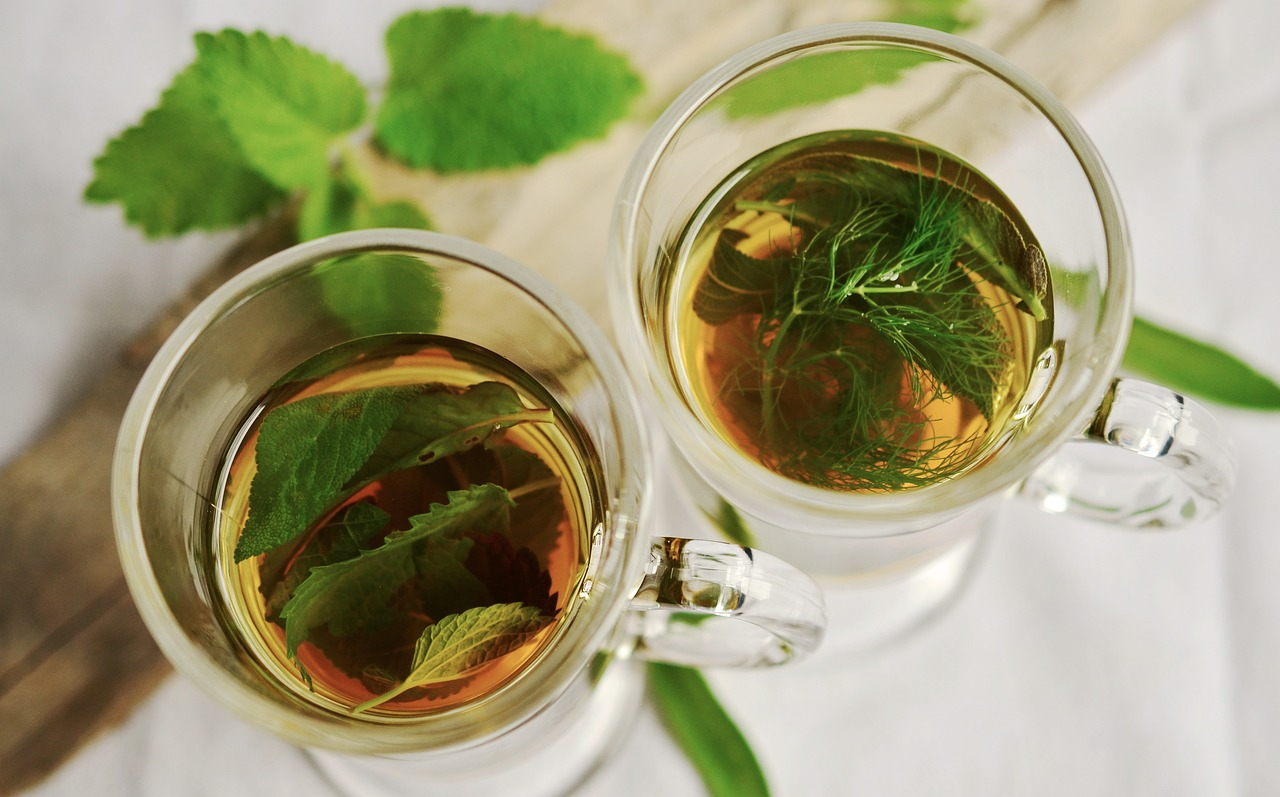 Of course, this list is not exhaustive, and we will find other plants mentioned, among other things, for their relaxing and anti-stress virtues. For instance Hawthorne and St. John's wort.
Among the plants of the digestive system there are many examples:
 

Aromatic plants:
Lemon balm, Peppermint, Sweet Mint, German Chamomile (Matricaria), Roman Chamomile, Marjoram (Common Oregano, Garden Oregano), Officinal sage, Fragrant verbena, Lemon verbena.
Citrus fruits, roots, seeds:
Gentian (root), Bitter orange (zest and bark), Green anise (seeds), Badian/Star Anise (Star fruit), Fennel (seed).
Of course, all these plants can be mixed and added honey. It is worth noting that for herbal teas only a qualified person (pharmacist, herbalist, botanist, or naturopath trained in medicinal plants) can advise mixtures (sometimes of 7 plants) and how to make them for a specific preventive purpose.