R&D and Nutrition Strategic Support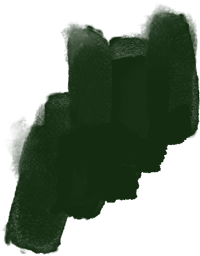 Strategic support
With a Researcher and Engineer background, Michel Infantes started first to elaborate Research trials strategies and manage projects, before building strategies for R&D programs applied to food industry. Along his expertise growth need for perspective and strategic complexity moved to a higher level. Finally, Michel Infantes, had to manage Health & Wellness goals and associated R&D programs for one brand, one country, one region of the world and more globally for big international companies.
This is how Science 2 Food beneficiate from a solid approach provided by its founder, Michel Infantes, to significantly help to food companies in their R&D, Innovation, Health & Wellness and Nutrition strategies.
Science 2 food Solid approch
When it is about redefining the process to relaunch internal projects and programs, many questions, often contradictory start to merge. We can find, bellow some examples:
How to reduce sugar and fat levels in my product without adding ingredients providing potential adverse effects such as polyols and soluble fibers potentially acting on digestive tract?
How to replace gluten in product recipes when keeping clean labelling and short ingredient lists?
Is that stabilizing process allowed for an organic product?
Can I show the "Natural" label on the pack in this new range of products?
How can we design light products with clean labelling and without ingredients creating concerns on consumer side?
How can we favor plant sourced ingredients when keeping animal product organoleptic signature? And limiting the number of Ingredients?
Can we make claims related to medicinal plants in a mainstream product for large distribution?
How to demonstrate and support health benefit from a functional ingredient in a finish product in Europe, USA or China?
During his whole career, Michel Infantes had to answer many times to those kinds of questions. For this reason, Science 2 Food, can help you to define goals and the way to reach them.
In the field of product renovation, new product development as well as middle and long-term strategic programs, Science 2 Food is ready to support you. This Apply to 3 to 5 years strategic programs, for a range of products, a food category, or a full company.
Relying on recent consumer studies, on market trends, on new updates regarding ingredients and processes, Science 2 Food provide direction to strategies where they will be safer and more efficient.
Furthermore, after more than 30 years working on innovation projects, Michel Infantes can step-back and evaluate the real chances of success of one project or one innovation initiative. At a matter of fact, same Ideas are coming back with regularity and cyclically in food categories. This is a phenomenon frequently observed by all Food R&D professionals. But if an idea was not mature 10 years ago to be transformed into a product, this does not mean that it is still unrealistic today. Science Progresses, Technical updates, new ingredients, new regulatory frame, and new consumer acceptance are new potential success factors.
Finally, there are still ways were nobody should engage. It is extremely useful to eliminate these options from the beginning to avoid spending time, resources, and money on it.
These resources will have better use if we define the best suitable options to explore and the way to engage in the work. This can be managed internally, with consultants or subcontractors, depending on the topic.
This is also part of the strategy to know with which resources and through which process (internal, external, alone or with partners) the result can be achievable.
Off course, each topic is different. This is through a clear discussion in full confidentiality that Science 2 Food will provide help and propose a strategy.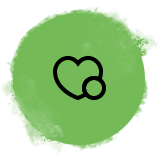 Health and Nutrition product innovation
For most of his career, Michel Infantes, founder of Science 2 Food, has been managing scientific and technical teams. These teams were specialized in Research, Development, Nutrition, Knowledge management, Intellectual property, Scientific and Regulatory affairs. Michel Infantes has always been working in interaction with Marketing, Innovation teams, Consumer intelligence and Consumer sciences departments. Health and Nutrition aspects have been on everyday tasks managed by Michel Infantes. That's why, at the beginning of a project, Science 2 Food elaborates a quick action plan to help its partners to move ahead in the best way for their innovation projects.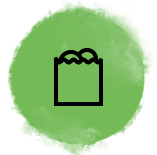 Ingredient functionality knowledge
This applies to product renovation, new product development as well as quality and food safety issues. In the same way, Science 2 Food provide support for food supplements design and launch for ingredients choices, level of incorporation, claims and market registration processes. Finally, for Cosmetics design and launch, biochemistry knowledge of Science 2 Food is a key advantage for recipes set-up and product launches.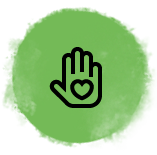 Road to market strategy for ingredient and products
According to each context and market for ingredients and products, Science 2 Food build a plan from ingredient sourcing (origin, synthesis, extraction) to the delivery on the market. This refer both to single ingredient sold on the market and to ingredients contained in a final product. Along the process, Science 2 Food, make sure all parameters are safe to secure ingredients use in products and related claims.