Science 2 food by who and why

Science 2 food 
Science 2 Food is a Food Science and Nutrition consulting agency. This company has been created by Michel Infantes and rely on a well-developed network based on trust.
Michel Infantes speaks fluently 3 languages: French, English, and Spanish. Michel Infantes is a Biological Process engineer with a PhD in Food Sciences. He has been working in food industry for 35 years in various R&D positions: Research, Product development, Innovation support jobs such as Nutrition, Intellectual property, Knowledge management, Regulatory and Scientific affairs. Within food industry environment, Michel Infantes has held Engineer, Group Leader, Department head and Director positions at Local, World Region and global level.
For 2 years now, Michel Infantes is attending courses to become Botanist and enrich is expertise to plants and their health benefits.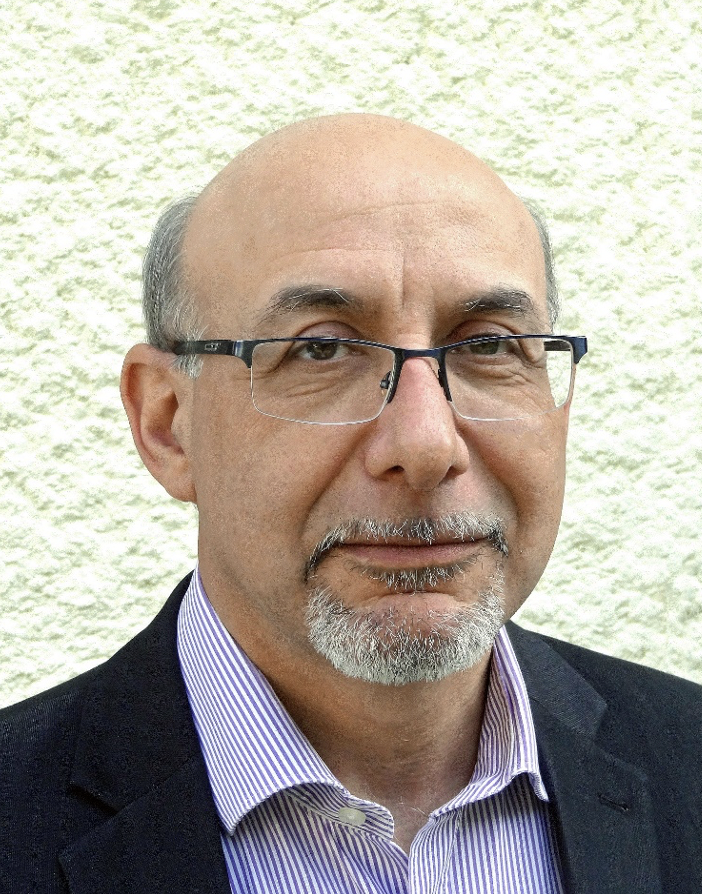 After graduating from University in Life Sciences (General Diploma of University studies: D.E.U.G) in Tours (France) at François Rabelais University, Michel Infantes became biological process Engineer at Polytech Clermont-Ferrand (France) in 1987. The same year, he reached the Postgraduate Diploma (D.E.A) in Food Sciences at Agrosup Dijon (France).

Later, Michel Infantes, conducted a Thesis in Food Sciences specialized in Fermentation. As his first research topics were on fermentation defects on sausage and Emmental cheese, a kind of logic led to a PhD dedicated to Sourdough Bread fermentation for microbiological, biochemical, and technological aspects.
At the end of his PhD work, sponsored by LU France, Michel Infantes was recruited as Junior Engineer. This was an applied research position in Fermentation at Danone Cereal Baked Products Research Center. His projects were linked to bread and crackers fermentation process mastering issues as well as innovation exploration through ferments and fermentation process.
Then, step by step, Michel Infantes took group leader positions in Microbiology (Fermentation and food safety), raw material biochemistry (flour, starch, fat, sugar, additives, proteins, fibers) before being promoted as Department head looking after all Raw material functionality issues. Eight years after his PhD graduation, Michel Infantes, took a director position at the interface between Research and Innovation teams. This role, recently created, was aimed to ensure that Research teams were working on topics really expected by Development and Marketing teams in the business units (Dairy, waters, cereal products, beer, grocery).
After 15 years working in applied research, a new position was offered to Michel Infantes in product development in Asia. Michel Infantes became R&D Biscuits Director for Danone Asia-Pacific Zone. Based in Shanghai (China) he led a product team developing product for China market and providing support to other R&D teams in the Asia-Pacific Region.

Thereby, Michel Infantes, was functional lead for teams based in Indonesia, Malaysia, New-Zealand, India, and Pakistan. In this role, he was making sure of best practices sharing, synergies in innovation, productivity, and support to purchasing and quality. Moreover, his team was building common tools for the Asia-Pacific region in Nutrition, Sensory Testing, Pilot line. In China, Michel Infantes was for this period, Danone representative at Danone Institute for Nutrition. This Institute promotes Research in Nutrition in each country where it exist. In this role and being the voice of all food categories of the company in China (Beverages, Dairies, Grocery), Michel Infantes was involved in many interactions with Chinese and international University experts, Medical Doctors and Nutrition leaders.
Then, after 5 years in Shanghai, a new position was proposed to Michel Infantes.
This job was Nutrition Director based in France for the Biscuits division in Europe.
At the same time (2007), Danone Biscuits division was sold to Kraft Foods. In his new role, Michel Infantes had to regroup various Nutritionists teams previously reporting to different functions (Marketing, Research, Regulatory) and ensure coordination. This team has been working with same goals on Clinical Studies, Regulatory dossiers, Nutrition Communication. This new appointment happened at the same time than Europe Commission was putting in place the new Health and Nutrition claims regulation for food products. This as been an amazing source of strategic expertise in building scientific and regulatory dossiers for health and nutrition benefits of ingredients and products.
In the same team, reporting also to Michel Infantes, Researcher on Ingredients functionality (proteins, starch, fat, gums, fibers, flour) as well as Knowledge management and Intellectual property specialists were working in synergy with nutritionists for problems solving and innovation.
Later, geographical responsibility moved for Michel Infantes to world level support for Mondelez International (Ex Kraft Food for snacks) in Baked products category.
Finally, during the last years working in this group, Michel Infantes became Global Nutrition Director for all categories and for all world Regions (Beverages, Chocolate, Gum & Candies, Cheese, Biscuits/Snacks). As Global director, Michel Infantes was heading teams based in France, United Kingdom, Germany, Italy, Czech Republic, and USA.
As Global Director in R&D Department, Michel Infantes, has been part of the R&D enlarged managing team. He has been involved in strategic processes linked to Nutrition, Well-being, and Innovation in Food Sector.  Michel Infantes was part of R&D strategy planning processes in his domain for Internal projects and external partnerships in all parts of the world.
Starting from December 2020, Michel Infantes launched Science 2 Food agency. This consulting firm take advantage from its founder expertise to provide support and knowledge sharing to Food companies and other organization in Food sector